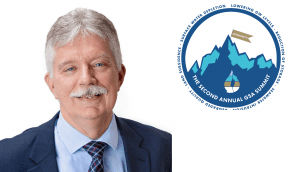 DBS&A Vice President / Principal Hydrogeologist, Tony Morgan, P.G., C.Hg., will participate on the panel discussing Land Use Planning at the Groundwater Resources Association of California Second Annual Groundwater Sustainability Agency (GSA) Summit in Fresno on June 5 and 6, 2019.
This panel, moderated by Marcus Trotta of Sonoma Water, will focus on the interplay between land use planning and Groundwater Sustainability Plan (GSP) development in a number of basins representing many of the diverse regions of the state.  Fellow panelists (Julianne Phillips, Kings County Division of Water and Natural Resources; Sierra Ryan, County of Santa Cruz Environmental Health; and Lisa Hunter, Glenn County Department of Agriculture) will share their perspectives and experiences on topics including interfaces with well permitting policies and well metering considerations, general plans and other land use regulations and ordinances, managing stakeholder perceptions regarding future growth projections, challenges related to tribal or federal lands that are exempt from the Sustainable Groundwater Management Act (SGMA), and other unique issues that have arisen.
Learn more about Tony and DBS&A's SGMA services.