Welcome Tony Morgan, PG, CHg, Vice President and Principal Hydrogeologist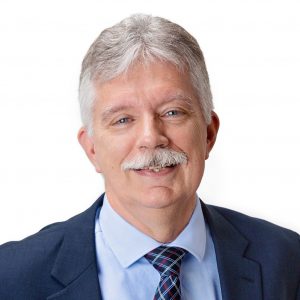 Mr. Morgan has joined our growing team of California hydrogeologists and hydrologists, engineers, soil scientists, water resource planners, modelers, and GIS specialists. He has nearly 40 years of experience in water supply, water management, and hydrogeological programs for municipal, industrial, and agricultural applications. Over his career as a consultant, and as the Deputy General Manager at United Water Conservation District (UWCD), he has been involved in a broad range of projects related to groundwater supply development and management, including:
SGMA compliance, GSP development and third-party review
Groundwater resource exploration and production
Basin-wide groundwater monitoring, hydrostratigraphic modeling, and geophysical exploration programs
Acquisition and interpretation of borehole geophysical logs
Basin-scale groundwater flow models
Aquifer replenishment activities (e.g., surface water diversions, spreading basins)
In his role as the corporate Market Leader for Water Planning and Development, Mr. Morgan draws upon his considerable expertise in Sustainable Groundwater Management Act (SGMA) compliance, including forming groundwater sustainability agencies and plans, as well as regional conjunctive use programs.
He joins DBS&A's hydrogeologists and modelers who support water agencies working toward compliance with SGMA, by developing and providing expert review of groundwater budgets and numerical models, estimating sustainable yields, and implementing groundwater monitoring programs and other groundwater management strategies. Click here to learn more about SGMA.
Tony is an active member of the Association of California Water Agencies, Groundwater Resources Association of California, and National Ground Water Association, and he has also served as a Director on the Board of the American Ground Water Trust since 2008. Click here to learn more about Tony.
https://www.dbstephens.com/wp-content/uploads/2018/11/DBSA_Official_Logo-w-Geo-Logic-Co-300x78.png
0
0
db_stephens_admin
https://www.dbstephens.com/wp-content/uploads/2018/11/DBSA_Official_Logo-w-Geo-Logic-Co-300x78.png
db_stephens_admin
2018-08-10 09:35:04
2018-08-13 12:59:32
Welcome Tony Morgan, PG, CHg, Vice President and Principal Hydrogeologist