DBS&A-led Research Will Help Reduce Wildlife-Vehicle Crashes and Enhance Wildlife Movements in NM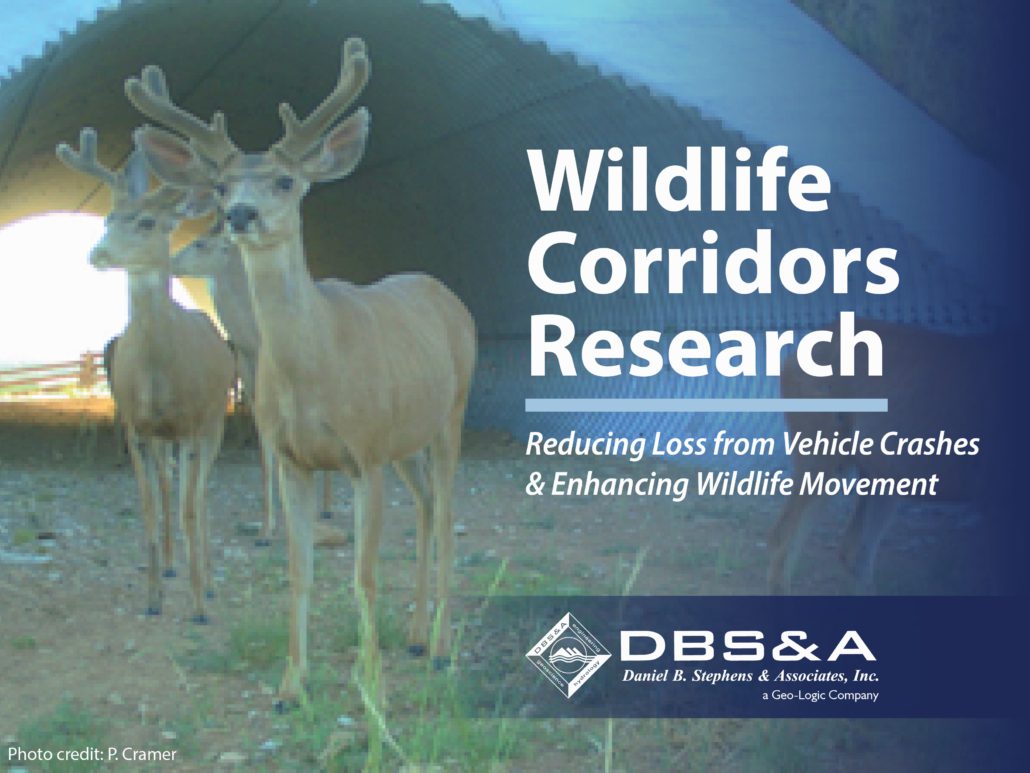 In 2019, the New Mexico Legislature passed the 2019 New Mexico Wildlife Corridors Act, calling for the development of an Action Plan that will guide future efforts by the New Mexico Department of Transportation (NMDOT) to identify and prioritize projects aimed at reducing wildlife-vehicle collisions and helping large mammals and other wildlife safely move across roads. DBS&A is leading the research team, which recently released its 2020 progress report (click here to view the report).
The 2020 Progress Report is only seven pages and covers a lot of information, including:
A list of the state's top 10 wildlife-vehicle highway crash hot spots and associated stats (e.g., number of crashes per mile for every species)
A description of the models developed to predict animal movement through habitat corridors
A review of fieldwork conducted in 2020
A description of the next steps to complete the Action Plan, including another round of public meetings and a public comment period
As Project Manager, Jean-Luc Cartron, PhD, led the effort to:
Identify the top-priority wildlife-vehicle collision hotspots in New Mexico
Develop a list of species of concern that could benefit from road mitigation projects
Present the Action Plan project in the first round of public meetings across New Mexico
The team is in the process of evaluating all top-priority hotspots and linkages in the field for a list of proposed mitigation projects. It will deliver the final report to NMDOT by the end of 2021.
https://www.dbstephens.com/wp-content/uploads/2018/11/DBSA_Official_Logo-w-Geo-Logic-Co-300x78.png
0
0
Sandra West
https://www.dbstephens.com/wp-content/uploads/2018/11/DBSA_Official_Logo-w-Geo-Logic-Co-300x78.png
Sandra West
2021-03-31 13:57:47
2022-01-13 15:43:34
DBS&A-led Research Will Help Reduce Wildlife-Vehicle Crashes and Enhance Wildlife Movements in NM