Jeffrey Samson President of New Mexico Water Dialogue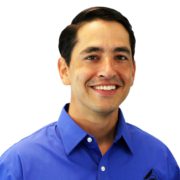 The New Mexico Water Dialogue (NMWD) recently announced DBS&A Engineer Jeffrey Samson as the organization's President. His role will consist of leading the group as they embark on their strategic planning process to redefine their mission and vision. Mr. Samson has been involved in the NM Dialogue since 2017 and was heavily involved in redeveloping the nmwaterdialogue.org website and in organizing the 28th Annual New Mexico Water Dialogue Meeting.
Jeffrey Samson is a Professional Engineer who has been working at DBS&A since 2014. He specializes in water supply, water treatment, water planning, stormwater management, and remediation design projects. His experience includes the design, installation, and monitoring of environmental sensor networks, remote data acquisition, statistical evaluations, data analysis, report writing, preparation of design plans and technical specifications, and bidding assistance. Mr. Samson has an MS in civil engineering.
The NMWD was founded in 1994 and played a pivotal role in defining water planning in the state.  Annual meetings held in January bring together stakeholders from around the state to learn about and discuss important water issues.  On the premise that individuals have multiple interests and values, some of which are shared, it has been possible to bring together representatives of divergent interests, including governmental actors at several levels, scientists and other experts, in forums that can facilitate learning and enable them to discover common ground and build trust.
https://www.dbstephens.com/wp-content/uploads/2022/10/DBSA-website-color-logo-300x65.png
0
0
db_stephens_admin
https://www.dbstephens.com/wp-content/uploads/2022/10/DBSA-website-color-logo-300x65.png
db_stephens_admin
2022-11-14 13:37:48
2022-11-14 13:37:48
Jeffrey Samson President of New Mexico Water Dialogue