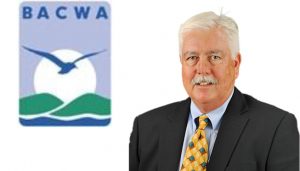 DBS&A Water Resources Specialist, Joseph LeClaire, Ph.D., along with Wyatt Troxel, will co-lead a workshop for the Bay Area Clean Water Agencies (BACWA) on the Unintended Consequences of Water Conservation on September 24, 2018. This workshop will provide insight into the technical challenges of designing, managing, and operating wastewater treatment plants with rapidly changing conditions as a result of water conservation. Dr. LeClaire will present analysis from DBS&A's study conducted for the Southern California Salinity Coalition "Evaluate Long-Term Trends and Variations in the Average Total Dissolved Solids (TDS) Concentration in Wastewater and Recycled Water."
Learn more about Dr. LeClaire and DBS&A's water quality expertise.
BACWA describes the workshop as "a peer-to-peer dialog to gain an understanding of the regional impacts of current conditions, the threat to compliance and the challenge to process control. It also is intended to provide an overview of the gaps in the industry that must be filled with an understanding of changing conditions, trends, process strategies and technological alternatives."
BACWA is a joint powers agency, formed under the California Government Code by the five largest wastewater treatment agencies in the San Francisco Bay Area. Its members include the many municipalities and special districts that provide sanitary sewer services to more than 6.5 million people. BACWA is dedicated to working with their members, state and federal regulatory agencies, and non-governmental organizations to improve and enhance the San Francisco Bay environment. They provide technical expertise, financial support, and a public utility perspective to ensure that regulations affecting their members are well-informed, thoughtful and effective. Learn more about BACWA.
https://www.dbstephens.com/wp-content/uploads/2018/11/DBSA_Official_Logo-w-Geo-Logic-Co-300x78.png
0
0
db_stephens_admin
https://www.dbstephens.com/wp-content/uploads/2018/11/DBSA_Official_Logo-w-Geo-Logic-Co-300x78.png
db_stephens_admin
2018-09-14 09:21:52
2018-09-14 09:21:52
Dr. LeClaire to Present on Impacts to Water Quality: Unintended Consequences of Water Conservation