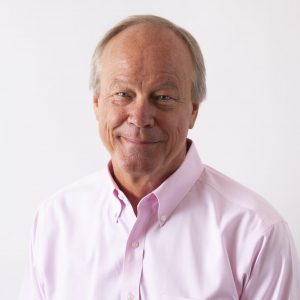 DBS&A enthusiastically welcomes Michael A. Jacobs, P.G., as Principal Hydrogeologist and Operations Manager for our growing staff and new office in Midland, Texas, located at:
3201 North Pecos St., Suite 110 Midland, Texas  79705.
With four decades of experience in the Midland area and an in-depth understanding of the local hydrogeology, Mike will leverage DBS&A's firm-wide expertise to address the environmental challenges of DBS&A's Permian Basin clients including:
Environmental and water supply permitting expertise in Texas and New Mexico
Site characterization of soil and groundwater, including geophysical methods
Soil and groundwater remediation system design, construction, and operation
Water supply evaluation, sourcing and development, including well design, construction, and testing
EIS studies, wetlands determinations, Army Corps 404 permitting, and NEPA compliance
Civil/geotechnical engineering design of frac pits, drilling waste and solid waste disposal facilities, and water transmission
Simulation of groundwater flow and contaminant transport  to predict water supply sustainability and contaminant migration
Litigation support/expert witness
Mike recently retired from Pioneer Natural Resources where he served as Corporate Remediation Advisor, overseeing and managing Pioneer's groundwater and soil remediation/restoration projects, including DBS&A project sites in Montana, Texas, and Kansas.
President James A. Kelsey, P.G., shared that he is "very glad to be able to continue working with Mike and thrilled to expand our physical presence by building a team of geologists, environmental engineers, and field staff, and opening our office in west Texas. Mike's a long-time friend of DBS&A and we have enjoyed working with him on the other side of the table. I have the utmost respect for him—he has exceptional technical expertise in geology, geophysics, and remediation."
Mike is a Professional Geologist in Texas and has his Remote Pilot Certification (Federal Aviation Administration). He earned an M.S. in Geology/Geophysics from the University of Texas (El Paso) and a B.S. in Geology from Eastern New Mexico University, and has over 40 years of experience investigating subsurface conditions for soil or groundwater contamination, water supply, or oil and gas production potential throughout Texas and New Mexico.
Mike is a member of the American Association of Petroleum Geologists, Past-President of the Division of Environmental Geoscientists; American Institute of Professional Geologists; Society of Petroleum Engineers; New Mexico Geological Society; and West Texas Geological Society.
DBS&A's Midland staff can be reached at (432) 305-1960.