AN EARTH DAY REFLECTION FROM OUR FOUNDER, DANIEL B. STEPHENS, PHD, PG
Dear Friends,
I wanted to share with you a bit about the personal significance of this day for me and for DBS&A.
On April 22, 1970, 50 years ago, I was a junior at Penn State majoring in geology. My expectation was that I might go into teaching earth science in high school or most likely working for an oil or mining company, like most of my friends were planning to do. About this time of day, near noon eastern time, I was walking along downtown State College and came upon a small rally, something about Earth Day. Never heard of that before. The pictures below are from that day. I remember the speakers, wearing green arm bands, talking about environmental pollution, most notable the Cuyahoga River catching fire in Ohio, and how we should take better care of the earth. That day opened up my thinking about what I could do with my career. It was a bit late to change my course curriculum, but while taking classes, I did manage to find part-time work assisting a professor in civil engineering who was studying streams. This experience led to my first full-time job as a geologist in an architectural and engineering consulting firm involved in designing nuclear power plants, where much of my job involved hydrogeology, which I had no real training in. So, this led me to graduate degrees in hydrology, a job as a professor at NM Tech in Socorro, a startup hydrogeology consulting business in the guest bedroom of our home, and several offices later, here we are. There is no doubt in my mind, had I not attended the first Earth Day, and listened carefully to the message, no one would have ever heard of DBS&A.
So, a toast today, to Earth Day!!
Best wishes to you and your families in these trying times.
Sincerely,
Daniel B. Stephens, PhD, PG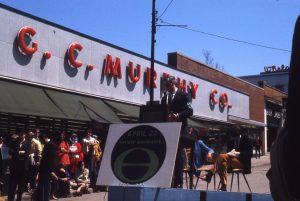 https://www.dbstephens.com/wp-content/uploads/2018/11/DBSA_Official_Logo-w-Geo-Logic-Co-300x78.png
0
0
Sandra West
https://www.dbstephens.com/wp-content/uploads/2018/11/DBSA_Official_Logo-w-Geo-Logic-Co-300x78.png
Sandra West
2020-04-22 16:17:01
2020-04-22 16:17:01
AN EARTH DAY REFLECTION FROM OUR FOUNDER, DANIEL B. STEPHENS, PHD, PG