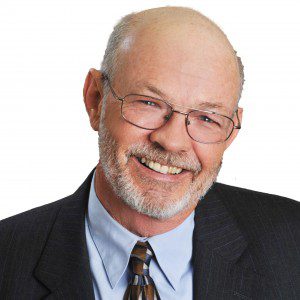 Stephen J. Cullen, PhD, PG
Senior Vice President – California Operations, Principal Hydrogeologist
Santa Barbara, California
(805) 681-2985
Stephen Cullen, PhD, PG, is a Senior Vice President, responsible for DBS&A's California operations. He is a Principal Hydrogeologist with more than 40 years of relevant and wide-ranging professional experience. Over the course of his career, Dr. Cullen:
Conducted geologic, soil, and natural resource surveys in remote wilderness areas of California, Oregon, and Alaska
Conducted research and taught courses as a faculty member at Montana State University
Consulted on irrigation management practices on farms from the north central to the western United States
Developed state-of-the-art vadose zone monitoring instrumentation
Directed a vadose zone monitoring research program as a faculty member at the University of California at Santa Barbara
Conducted and oversaw dozens of watershed and water resource investigations
Conducted and oversaw hundreds of environmental investigations ranging from small underground storage tanks (UST) to large multi-contaminant industrial sites
Provided expert opinions, deposition testimony, and courtroom testimony in state and federal legal matters, and before the California State Water Resources Control Board (SWRCB)
Though Dr. Cullen's recent practice has emphasized California hydrogeologic issues, he has also led investigations in numerous locations across the United States and has traveled internationally to conduct work in Central and South America, and in Northern and Southern Europe. Over the last 27 years of his career, his interest and focus has been on water resource assessments and on soil, surface water, and groundwater contaminant investigations and remediation.
He is the author of more than 75 technical publications on water resources and environmental subsurface modeling, monitoring, and remediation, including the textbook Handbook of Vadose Zone Characterization and Monitoring. He has made numerous invited presentations on hydrogeologic topics to the United Nations, the United States Environmental Protection Agency (U.S. EPA), along with many industry, government, and local stakeholder groups.
Dr. Cullen's experience focuses on watershed studies, watershed monitoring, soil water balances, groundwater balances, and the evaluation of safe yield in adjudicated groundwater basins, and perennial yield in other basins. All of these study areas are essential components in the formulation of credible groundwater sustainability plans.
His recent project experience includes:
Development of a hydrologic characterization and groundwater-surface water budget for Newport Bay watershed
Hydrogeologic characterization and groundwater-surface water budget for Big Canyon watershed
Evaluation of Safe Yield, Santa Paula Groundwater Basin
Hydrologic analysis for the Kern River Environmental Impact Report (EIR)
Recharge project to enhance conjunctive use options, City of Bakersfield
Evaluation of nitrate attenuation beneath wastewater recycled water recharge ponds, Eastern Municipal Water District
Recharge evaluation (including low impact development (LID)) for Stanberry Development Corp., Scotts Valley, California
Posse Park aquifer storage and recovery program feasibility assessment, Indio Water Authority
RiverPark recharge basins hydrogeologic feasibility study, United Water Conservation District
Numerical groundwater flow model oversight and quality assurance, Ojai Basin Groundwater Management Agency
Evaluation of redevelopment on groundwater and surface water quantity, flow, and quality, Pepperdine University, California
Evaluation of nitrate attenuation from Eastern Municipal Water District wastewater percolation ponds
Vadose zone monitoring of wastewater irrigation for L.A. County Sanitation District
Hydrologic monitoring program and managed aquifer recharge feasibility study for a major southern California University
Development of nitrogen budgets and metals modeling for land application of biosolids and reclaimed wastewater
Development of a strategic technical management program to balance groundwater extraction with desert plant community preservation in the Owens Valley, California
Evaluation of long-term recharge rates at Edwards Air Force Base, California
Field investigation and conceptual site model development of perchlorate-impacted groundwater in deep water-bearing zones of the Las Vegas Valley
Dr. Cullen also specializes in multiphase contaminant hydrogeology, emphasizing site characterization and remediation. He has more than 33 years of experience providing expert consultation on projects involving evaluation of soil and groundwater impacted by chlorinated solvents, petroleum hydrocarbons, metals, pesticides, perchlorate, PCBs, dioxins and furans and a number of inorganic compounds.
He is familiar with and experienced in a number of California hydrogeologic settings.  He has worked on numerous complex soil and groundwater contamination sites that impact California, including in the Gibson Superfund site, the North Hollywood Operable Unit of the San Fernando Valley Superfund Site, the Antioch Landfill, the Henderson Nevada Perchlorate Site, and the Brown and Bryant Superfund site. To support clients on a variety of issues, he has reported to and participated in negotiations with the U.S. EPA, the California Department of Toxic Substances Control (DTSC), various Regional Water Quality Control Boards, and testified in front of the State Water Resources Control Board (SWRCB).  Dr. Cullen has conducted work to ensure compliance with the National Contingency Plan (NCP), Comprehensive Environmental Response, Compensation, and Liability Act (CERCLA), Resource Conservation and Recovery Act (RCRA), California Environmental Quality Act (CEQA), DTSC Preliminary Endangerment Assessment Guidance, and DTSC's Vapor Intrusion (VI) Mitigation Guidance.
Dr. Cullen has longstanding experience in public speaking, deposition and trial testimony, working with stakeholder and potentially responsible party (PRP) groups, interacting with regulatory agencies, and presenting at public meetings. Dr. Cullen has worked with and represented clients from many economic sectors. He has served on national and state expert panels, and provided expert reports and deposition and courtroom testimony in state and federal legal matters.  For example, he provided plaintiff expert testimony in U.S. District Court regarding the fate and transport of a pesticide in a matter defended by the U.S. Department of Justice and a multinational chemical company.
[printfriendly]
PhD, University of California at Santa Barbara

Dissertation title: Field and Laboratory Investigations of Contaminant Natural Attenuation and Intrinsic Remediation in Soils and the Vadose Zone

MSc, Soil Physics, Montana State University

BSc, Soil Science and Hydrology, University of California at Davis

Registration / Certification

California Professional Geologist No. 7399

Certified Environmental Manager, State of Nevada, No. 1839

Soil Science Society of America, Certified Professional Soil Scientist, No. 3169

Vadose zone hydrogeology

Recharge assessments

Wastewater recharge

Basin-wide estimates of groundwater perennial yield

Active conjunctive use feasibility studies

Vadose zone and groundwater flow and transport modeling

Environmental contaminant site investigations

Active and passive approaches to soil and groundwater remediation

Expert opinions and testimony (both state and federal court)

Groundwater and vadose zone characterization, monitoring, and remediation

Land disposal of biosolids and sewage effluent

Vietnam Veteran

American Groundwater Trust, Board of Directors

National Groundwater Association

Groundwater Resources Association of California

Coast Geologic Society

Soil Science Society of America

Southern California Water Utilities Association

American Society of Testing and Materials

One of Dr. Cullen's litigation clients said, "…thank you very much for your testimony, your report, and for all of your assistance and support in the recent trial. Your testimony was very clear, helpful, convincing and strong. I thought you did a great job presenting and explaining your report, and then defending it on cross examination. You made a number of very good, strong points throughout your testimony, and successfully deflected all attempts to challenge your testimony on cross examination." ~City of Bakersfield

Another litigation client worked with Steve Cullen on a complex PCE site said, "… Steve is the best of them [hydrogeologic experts]: prompt, diligent, accurate, and above all, absolutely up-to-date in every detail with respect to methodology, cost-benefit analysis, and the meaning and effect of the ever-changing regulatory guidelines set by the state of California and the federal government — and that says a lot. Steve …actually knows completely accurately and in detail where regulatory rules currently stand and (more remarkably) where they are headed. I say this from years of actual experience with Steve — experience which has saved my clients significant amounts of time and money. Last, Steve is not merely intellectually competent; equally importantly, he is intellectually honest. He gives me all the "bad news" straight out (with detailed analysis)…. He recognizes that I need to know and understand all the facts, including especially the 'bad' news" …otherwise, " I cannot plan for and fund extraordinary measures actually required to address a problem. And that is precisely what Steve has been enabling me to accomplish — the near impossible. I highly commend Dr. Steve Cullen for his skill and integrity." ~John DeLoreto, Attorney