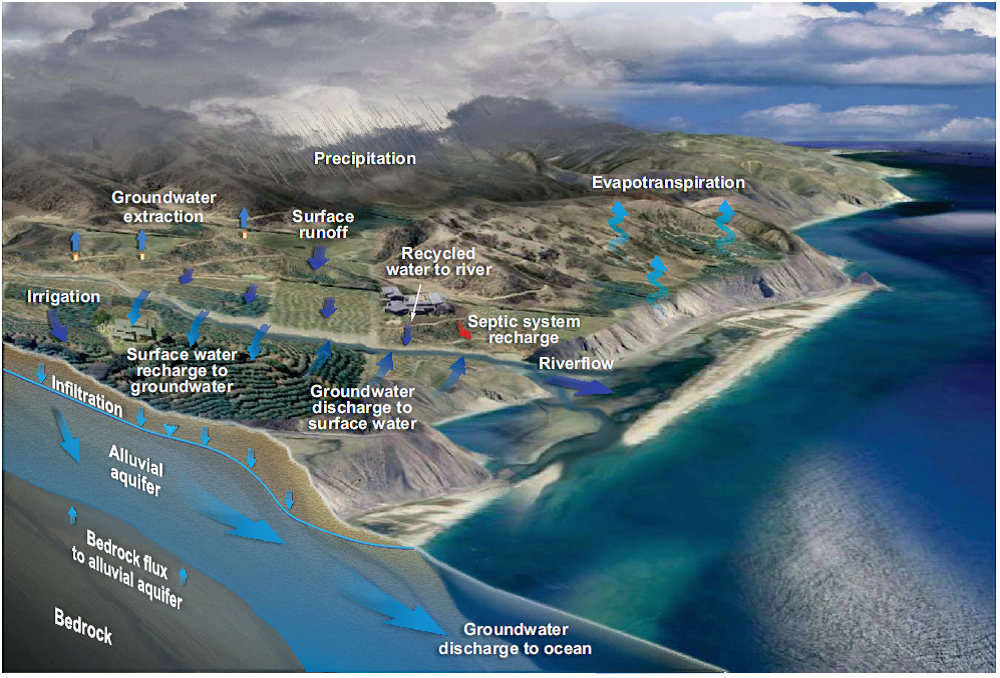 Meet Tony Morgan, P.G., C.Hg., Vice President/Principal Hydrogeologist and Market Leader for Water Planning and Development; Project Hydrogeologist, Timothy Moore, P.G., C.Hg.; and Staff Geologist, Kaelyn Schwartz, at the Association of Water Agencies of Ventura County (AWA) 27th Annual Water Symposium in Oxnard, California, on April 18, 2019.  This year's theme is "Moving Beyond the Myths" with experts discussing some of the misunderstandings and misrepresentations about water.
Want to learn more about DBS&A's water planning and development capabilities?  Stop by our booth to speak with the DBS&A team members. Need more information right away? Check out our water resources planning and development capabilities,
and learn about our expertise in all aspects of water resources, including:
Modeling
Recharge/Reuse/Recycling
Sustainable Groundwater Management
Water Planning
Watershed Management
Water Quality
Vadose Zone Hydrology
AWA was formed in 1976 to provide a forum for the exchange of information on local and regional water issues. The organization's mission is to "To develop and encourage cooperation among the entities for the development, protection, conservation and improvement of the total water resources through communication and collaboration."  AWA is governed by a 20-member board of directors comprised of leaders representing various water related entities in the region (e.g., agriculture, municipalities, water districts, small systems, industrial water users, concerned citizens, etc.). Click here to learn more about AWA.