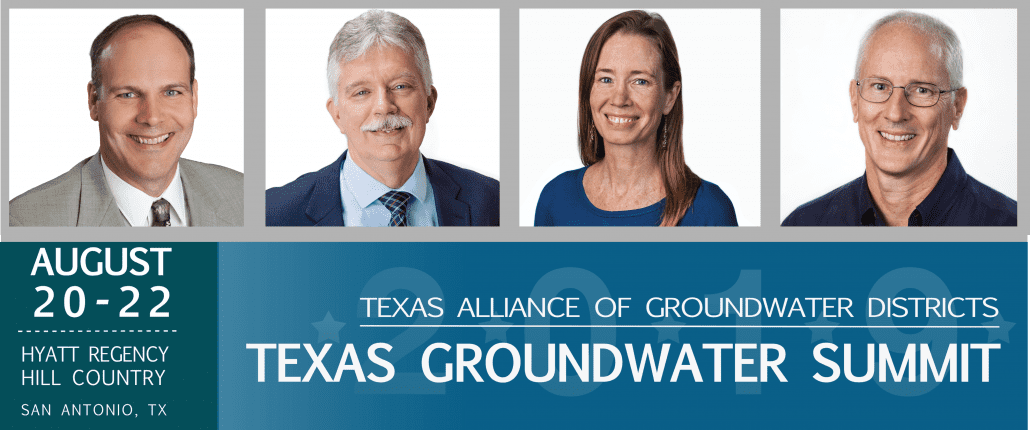 ---
DBS&A is proud to sponsor the Texas Groundwater Summit, one of Texas' premier annual groundwater events. The Summit is hosted by the Texas Alliance for Groundwater Districts (TAGD) and will be held from August 20 to 22, 2019 in San Antonio, Texas.
DBS&A is sponsoring the Tuesday evening Welcome Reception, which will be attended by DBS&A Hydrogeologists Neil Blandford, PG; Andy Donnelly, PG; Stephanie Moore, PG; and Tony Morgan, PG, CHG. Mr. Blandford will also participate in a Thursday panel presentation on brackish groundwater resources.
DBS&A is committed to advancements in groundwater policy, emerging management trends, education, and research in Texas and around the world. We support the efforts of TAGD, Texas groundwater conservation districts, and our fellow groundwater professionals.
For more information on the Texas Groundwater Summit, go here.