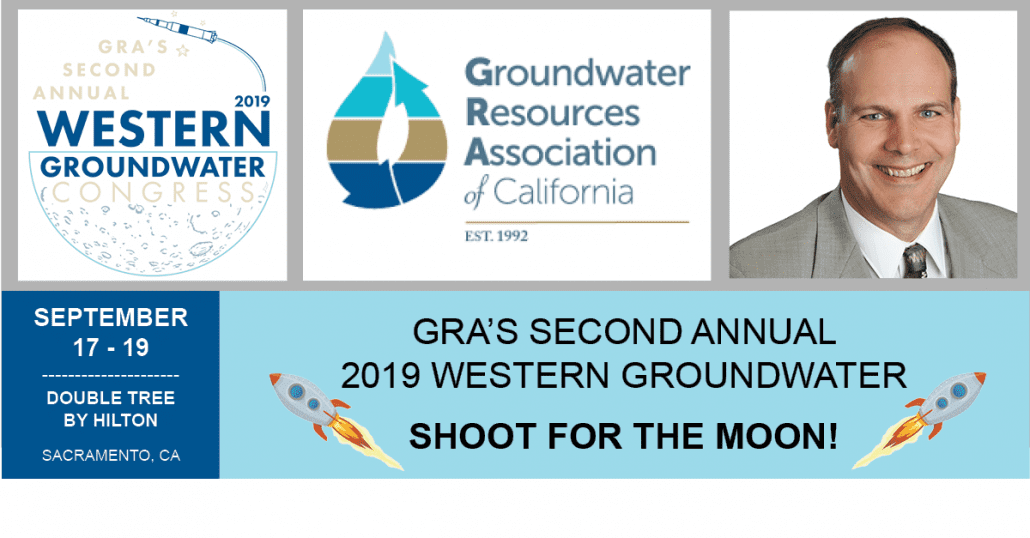 DBS&A Senior Vice President/Principal Hydrologist, Neil Blandford, PG, will present on the topic of New Mexico Groundwater: Recent Trends and Challenges, at the Groundwater Resources Association (GRA) of California Second Annual Western Groundwater Congress in Sacramento on September 17-19, 2019. Also meet DBS&A Vice President/Principal Hydrogeologist, Tony Morgan, PG, CHG, and Project Hydrogeologist Tim Moore, PG, CHG, at the event.
In the session entitled "The Rest of the Wild West: Statewide Perspectives on Groundwater Management," Mr. Blandford will focus on regional issues and approaches that agencies and stakeholders have taken to regulate groundwater resources and groundwater management in other western states, including California's Sustainable Groundwater Management Act (SGMA). His overview of groundwater management in New Mexico and recent trends will include the current of state of affairs in water planning and Office of the State Engineer (OSE) permitting. He will also address topics such as managed aquifer recharge (MAR), indirect potable reuse, water sourcing in the booming Permian Basin, and severe groundwater depletion in portions of the Ogallala aquifer, highlighting key challenges regarding groundwater management and sustainability.
Learn more about DBS&A's Water Planning/Development services.
Click here to learn more about the event.